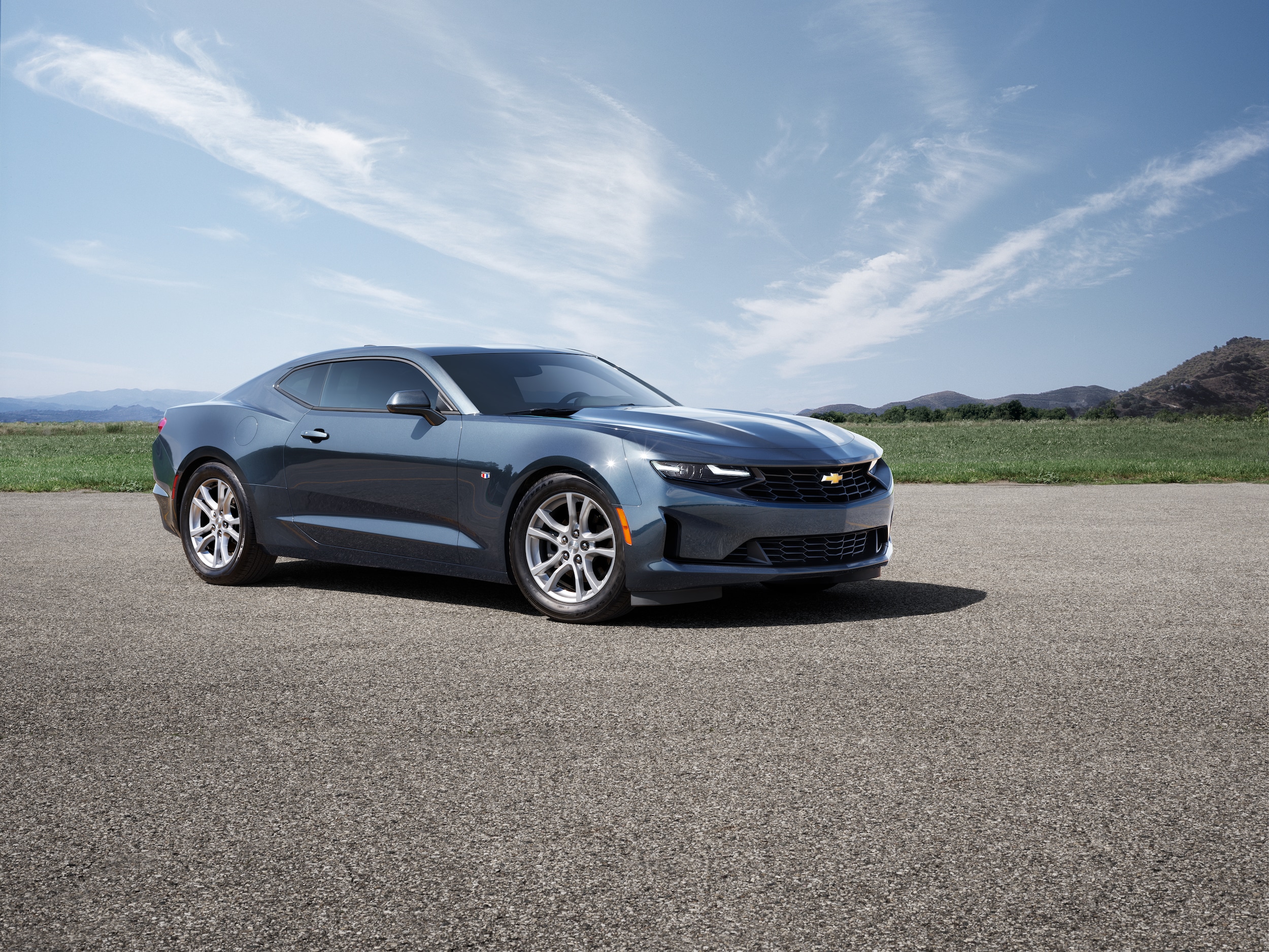 ?We are calling all Pekin and Morton driving enthusiasts to check out the powerful, thrilling drive offered from the 2019 Chevy Camaro. This coupe is engineered to go fast and has a large engine selection that produces ample horsepower and torque. There is no denying that you'll dominate the fast lane. To learn more about the performance feature in the 2019 Camaro continue reading!
The Heart of a Racer
There are four ferocious powertrain options on the Chevy Camaro. You'll let out a massive roar without sacrificing efficiency. The first engine available is a 2.0L Turbo that pumps out 275 horsepower and 295 pound to feet of torque. It features direct injection and variable valve timing as well as an EPA-estimated 31 MPG on the highway. For a thrill on the straightaways, this engines gives you a 0-60 time of just 5.4 seconds.
You can also opt for the 3.6L V6 engine that gives you 335 horsepower and 285 pound to feet of torque. This engine is available on the Camaro LT model and is paired with an available eight-speed automatic with Active Fuel Management™.
Ready to go faster? The available 6.2L LT1 V8 will get you going with its 455 horsepower and 455 pound to feet of torque. You'll feel like you're on a racetrack on every road through Washington IL. You'll feel the adrenaline rush with a 0-60 time of 4.0 seconds. Take control with the available ten-speed paddle-shift automatic transmission.
The fourth and final engine offered on the 2019 Chevy Camaro is a Supercharged 6.2L LT4 V8. This engine shoots out a whopping 650 horsepower and 650 pound to feet of torque. You'll get to 60 mpg in just 3.2 seconds, and with the help of the ten-speed paddle-shift automatic transmission that comes standard on the Camaro ZL1 you'll feel in control and confident.
If you are an East Peoria driver looking for a powerful car, the 2019 Camaro has just what you are looking for.